Who Am I?
Real Name - J the Dragon . . . aka Justin Hepburn . . . aka J
Age - indeterminate, most estimates put me at about 40 . . . when actually its 46!
Occupation - ravager of nations and genereal bad ass virgin eating dragon!
OK OK I give in...
The real J is a graduate working for an IT consultancy doing work for a number of industries including the Education Sector, Local Government, Central Government, Healthcare and Hospitality. I have lived in the UK all my life but have moved about a fair bit, although I would put my roots as being in London / Liverpool in terms of upbringing (don't sound like either accent when I talk though hehe), however even further back my roots are mainly Scottish, with a bit of English, Welsh and Irish thrown in as well! My son on the other hand sounds 'West Country' through and through with a slight London lilt!
If you haven't alreay guessed I'm heavily into Dragons, hence the online identity of J the Dragon!
My interests are far more varied than just dragons though, I love movies, music, art, reading, drawing/painting and socialising with my friends. I will watch almost any films, except ones that are too girly, and as for music, most of my tastes err towards, Indie, Rock, Metal, EMO, Industrial and Gothic, saying that there are the odd pop and dance tunes I like too!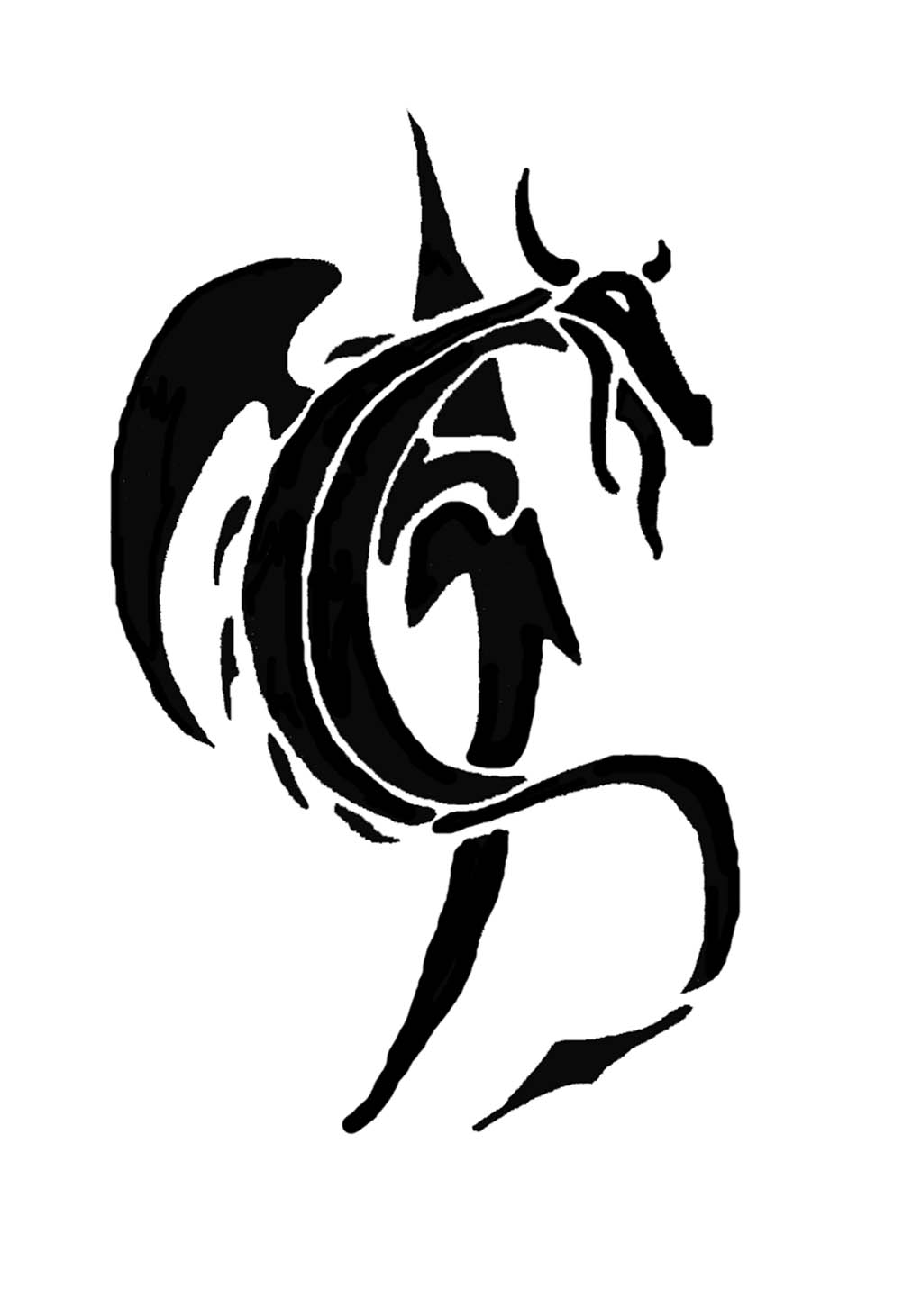 Bands I like in no particular order and by no means exclusive: - Foo Fighters, Doves, Metallica, Korn, Stereophonics, NIN, Cure, Sisters of Mercy, Killing Joke, RATM, Pixies, Talking Heads, Nirvana, U2, Rolling Stones, Radiohead, REM, Happy Mondays, Weezer, Garbage, INXS, Placebo, Papa Roach, Limp Bizkit, Blink 182, Big Audio Dynamite, The Jam, The Clash, Cranberries, Ash, Texas, Sex Pistols, Bruce Springsteen, RHCP, Police, Green Day, Blur, Wonderstuff, Stiff Little Fingers, Suede, Good Charlotte, Faithless, Bon Jovi, The Cult, Terrorvision, System of a Down, QOTSA, Queen, Public Image Ltd, Pet Shop Boys, Duran Duran, Hives, Strokes, Pink Floyd, Led Zeppelin, Lightning Seeds, Manic Street Preachers, Super Furry Animals, Republica, Marylin Manson, Pulp, Offspring, Puddle of Mudd, White Stripes, Travis, Darkness, Guns N Roses, Therapy?, Aerosmith, Datsuns, Pink, Something Corporate, Ok Go . . .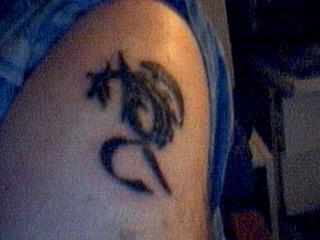 The black and white drawing above is my original tattoo design, and to the right is it in place on my arm, at the moment that is the only one I have, though I intend to get another one in the near future!